THE ART OF HELPING
with Victoria Williams, PhD
Yoga is relationship, but how do you create the kind of relationship that builds trust and helps us truly understand what the other is saying? What the other needs? How do you avoid the miscommunications that undermine trust or worse, drive the other to find help elsewhere?
We all want to communicate effectively, but miscommunications happen. People have different ways of thinking, different life experiences, different points of view about so many things. When trying to understand another person's experience, our task is to set aside our own notions and really hear theirs.
In this class, you will learn practical skills that can be used throughout life, not just in helping situations. We will begin with the principles of effective communication, discover how to know when to use which kind of communication skill (asking a question, confirming understanding, demonstrating empathy, giving advice, providing feedback) is right for 'this' situation.
While this class will explore communication methods from the lens of Yoga, this class is for anyone who wishes to improve their communication skills. No experience with Yoga is required.
For those who are Yoga Teachers registered with Yoga Alliance, this class qualifies for 14 Continuing Education credits.
Your Teacher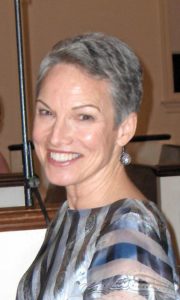 Victoria's career has focused intensively on the interpersonal factors that make relationships work. She has taught these skills to employees in various companies, federal government, NGO's, and school systems both public and private. She has been a researcher for the National Institute of Mental Health, educational director for a nationally acclaimed community-based treatment program for adolescents at risk and has conducted program evaluations on peer counseling and drug prevention programs.
Victoria has practiced yoga since 1980 but began serious study in the Krishnamacharya tradition in 2006. She has a 500-hour yoga teacher certification (R-YT) and 750-hour Yoga Therapist Certification from Yoga Vaidya Sala (Viniyoga Healing & Research Center, Chennai India.). She currently practices as a Yoga Therapist in the Philadelphia area, teaches in yoga therapist training programs, and mentors a number of students.
Victoria has taught at all levels from pre-school to seniors and, frankly, loves it.
People's experiences of their lives are different for sure. But the process of understanding another's experience is similar across individuals and types of interactions.
The art and practice of helping is experiential; that is, we become good at it through experience. Consequently, this course will provide some experiences during the online teaching portions, but the bulk of the effectiveness for you will depend on your personal practice of the skills between classes.
In this class you will learn how to:
personalize positive feedback rather than the general – "that was great! "
give constructive feedback when you disagree with the other person's ideas/position
approach resolving a conflict
understand how the other feels about what they are saying
set up a discussion so all parties are clear on what is to take place
This class will begin on Wednesday October 2nd and run for 8 weeks, meeting live, online every Wednesday at 12pm PT / 3pm ET for 90 minutes. Every class will be recorded and uploaded for replay within 48 hours, you will also have access to your teacher and peers via our private online community. That means that, even if this time doesn't work for your schedule, you can still take part and benefit from this teaching.
Most people report that using the skills from class makes a difference with their children, partners, friends and clients. These skills can help reduce anxiety or upset in the person on the receiving end.
The cost for this class is a one time payment of $150, that's less than $20 per class.
Check out our other classes, launching the same week, to see if there's another topic that would benefit your journey right now. Āsana Course Planning Fundamentals and Defining Your Yoga Business would both be a wonderful complement to this course if you are just beginning to explore this world.
*Note, we require a minimum of 5 students for this class to launch. While we don't expect this to be an issue, if we have less than 5 we may cancel this class, if we do, we will of course issue a full refund.
Explore other classes in this semester
Frequently Asked Questions
Are there any prerequisites to take this class?
Only a willingness to be curious and explore your own life.
If I haven't studied Yoga much, will this class be over my head?
Not at all! While this class will incorporate principles from Yoga, it is truly a class about communication and no experience with Yoga is required.
Do I need to buy anything to participate?
No additional materials are required to participate.
Can I take other classes in the Semester?
Absolutely! We've designed the schedule so that none of our class times overlap.
What if I can't attend every class?
Not a problem. They will all be recorded and available to watch later.
How long do I have to complete the class?
Classes will occur weekly for 8 weeks. We know life happens so we will give you another 4 weeks to rewatch all of the videos etc before we close down the virtual classroom. This gives you a total of 12 weeks to complete the class.
Will there be homework?
Not homework, but there will be assignments. We believe in experiential learning, meaning you must apply it in your life, experience it, to truly integrate our teachings. During each class you will be given an experiential assignment to help you fully explore the teaching.
Does this class qualify for Continuing Education Credits?
It does! It qualifies for Yoga Alliance CEs. We'll be in touch at the end of class with information on how to submit for them.