Bringing the Sūtras to Life
with Robyn Love
Allow a lifestyle of Yoga to support your path to personal development through the study of Yoga Philosophy in this Introduction to Patañjali's Yogasūtra.

The focus of Yoga is liberation, it is a science of intentionally engineered experiences all aimed at increasing your self awareness and supporting you in your own personal development. Many in the U.S. think of Yoga as a form of exercise, however behind the poses (or āsana in Sanskrit) there is a whole philosophy and lifestyle of Yoga to be explored and lived!
Patañjali's Yogasūtra is a core text on the practice of yoga in daily life and beyond, and within its 196 sūtras, the universe of human experience is defined and explored. Although it was written over 1,500 years ago, the teaching it offers is just as relevant and urgent to us now in 2019. Indeed, we keep it alive each time we study and apply it to our own life.
Your Teacher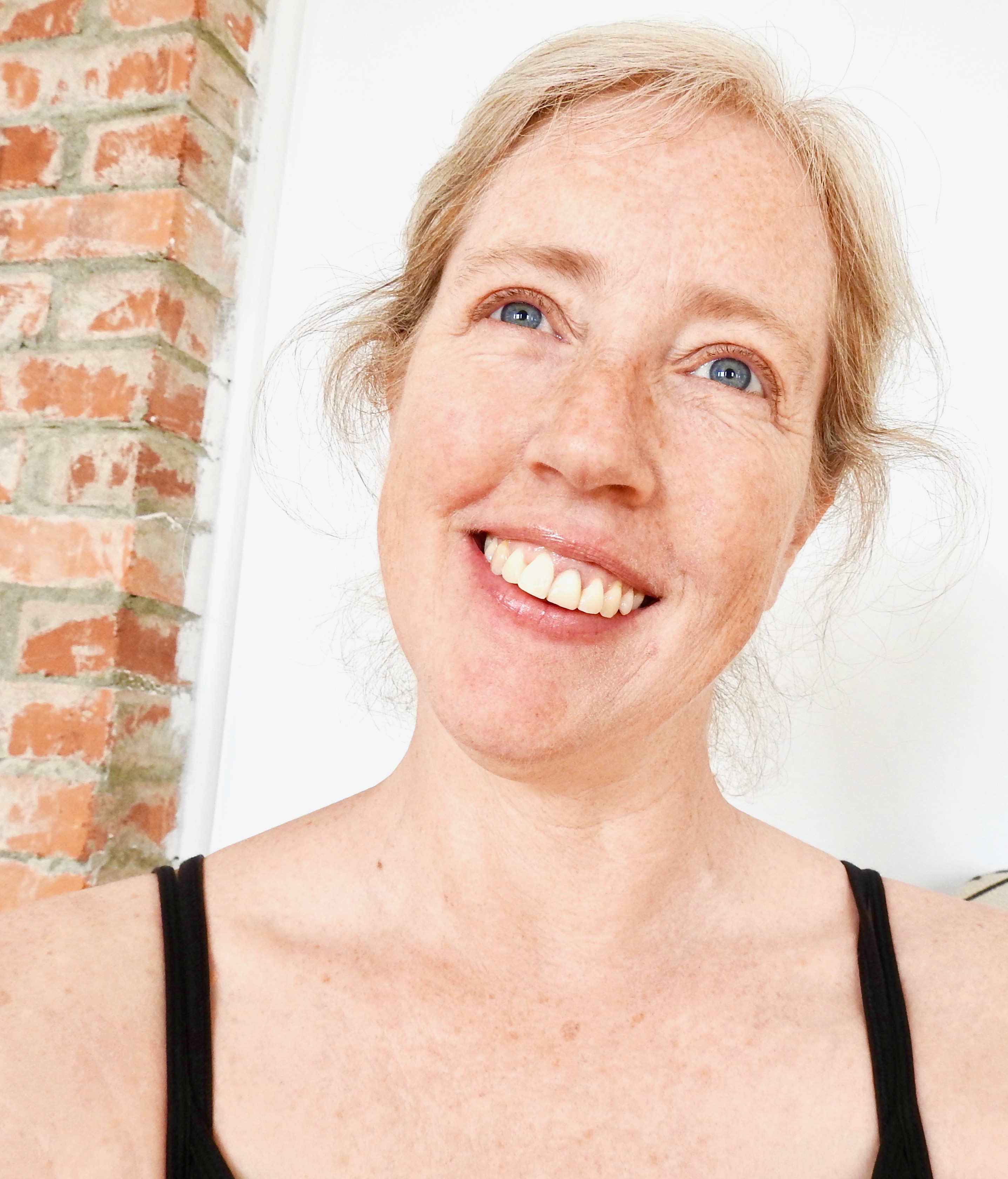 Robyn Love, C-IAYT, E-RYT 500, has been studying yoga for over 20 years. She started her training in the Viniyoga tradition with Guta Hedewig in New York City in 2008. Through those trainings, she met Chase Bossart and Dolphi Wertenbaker, eventually training with them to certify as a Yoga Therapist in 2017. Robyn also is a long-time formal student in the Mountains and Rivers Order of Zen Buddhism. These two practices have informed Robyn's teaching style, which is light and playful while also asking her students to dig deep.
As someone who has negotiated disordered eating for her whole adult life, it has been through the lens of the Yogasūtra that Robyn has been able to understand the power and persistence of her habits and thoughts about food and eating. So much so that she enjoys teaching others these same concepts.
After over 30 years in New York City, Robyn now lives on the west coast of Newfoundland in Canada, where she teaches Yoga, leads teacher trainings and makes art. She homeschooled her two children (now adults) – an experience that convinced her that lifelong learning is not just possible for all people but our birthright. Teaching with Yoga Well is part of sharing that conviction!
In this six-week, online series, we will begin with an overview of the Yogasūtra and then take up the first two chapters in more detail.
Study of these teachings quickly lends itself to discussion allowing us to explore the answers to the questions that most of us have at one time or another –
How can I bring more happiness into my life?
Am I on the right path?
I feel stuck in my life...
Why am I stuck in a cycle of blaming others?
And more – each participant is encouraged to bring their own questions to class. This text really has the power and depth to help us address these weighty questions!
This class will begin on April 28th, 2019 and run for 6 weeks, meeting live, online every Sunday at 4pm PT / 7pm ET for one hour. Every class will be recorded and uploaded for replay within 48 hours, you will also have access to your teacher and peers via our private online community. That means that, even if this time doesn't work for your schedule, you can still take part and benefit from this teaching.
This class is a great opportunity for those who are on a path of self discovery and interesting in incorporating a lifestyle of yoga. Study of the texts and philosophy of Yoga can go very deep and take a lifetime, this class is a wonderful introduction for the new explorer.
The cost for this class is a one time payment of $150, that's just $25 per class.
Each session will include chanting the sūtras, lecture and discussion, as well as short homework assignments and in-class activities. No previous yoga experience is required - just bring a willingness to be curious about where you are in your life and where you want to be headed.
Check out our other classes, launching the same week, to see if there's another topic that would benefit your journey right now. What is Āyurveda and Introduction to Meditation would both be a wonderful complement to this course if you are just beginning to explore this world.
*Note, we require a minimum of 5 students for this class to launch. While we don't expect this to be an issue, if we have less than 5 we may cancel this class, if we do, we will of course issue a full refund.
Frequently Asked Questions
Are there any prerequisites to take this class?
Only a willingness to be curious and explore your own life.
Do I need to buy anything to participate, books or food?
No additional materials are required to participate. We will provide recommendations of books you might purchase to continue your study.
Can I take other classes in the Spring Semester?
Absolutely! We've designed the schedule so that none of our class times overlap.
What if I can't attend every class?
Not a problem. They will all be recorded and available to watch later.
How long do I have to complete the class?
Classes will occur weekly for 6 weeks. We know life happens so we will give you another 4 weeks to rewatch all of the videos etc before we close down the virtual classroom. This gives you a total of 10 weeks to complete the class.
Will there be homework?
Not homework, but there will be assignments. We believe in experiential learning, meaning you must apply it in your life, experience it, to truly integrate our teachings. During each class you will be given an experiential assignment to help you fully explore the teaching.
If I haven't studied Yoga much, will this class be over my head?
Not at all! This is truly a class for those new to Yoga as a lifestyle, or those just beginning to explore Patañjali's Yogasūtra.