Introduction to Meditation
with Chase Bossart
A class for grounding in basic principles of meditation from a yoga perspective that is sure to deepen your practice.

Meditation is a huge buzz word these days. Almost everywhere you look there's some mention of meditation and its benefits. There's apps, programs, classes, retreats and just about anything you can dream up!
But, what exactly is meditation? How does it work? Why do so many people consider it difficult? What's the best kind for me? Where does mindfulness fit in?
You have questions, and we have answers!
Are you curious about meditation? Perhaps you've had some experiences and you'd like to understand it a bit more? Or have a context within which to orient what you're doing? Maybe it's been on your radar for a while and you've been looking for the right situation to take it up?
Then join us for this introduction to meditation! Over the course of 6 weeks, we will:
Define meditation
Explain the different aspects and variations
Provide an all-around solid grounding in the concept
Show you how you can integrate it into your life
Highlight the benefits of this practice
To ensure this goes beyond education and into practice for you, each week there will be a short guided experience to highlight the lessons.
Your Teacher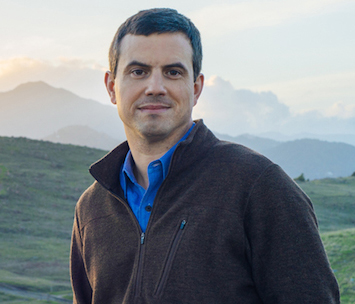 Director of the Yoga Well Institute, Chase has been studying Yoga, Sanskrit, eastern philosophy and religion for nearly 30 years. In 1991, as part of a study abroad program in Chennai, India, Chase took a semester long course on Yoga Theory with Mr. TKV Desikachar that essentially set the direction for the rest of his life. He became a private student of Mr. Desikachar's and spent a total of four and a half years in Chennai (from 1991-2012) studying with him, his family and his senior teachers including serving as a teacher at the Krishnamacharya Yoga Mandiram. He served as Director of Therapy and Education at the non-profit Healing Yoga Foundation in San Francisco from 2006-2012.
His depth of knowledge on yoga and meditation are shared through practical, humorous anecdotes that translate to everyday life.

This class will begin on April 24, 2019 and run for 6 weeks, meeting live, online every Wednesday at 5pm PT / 8pm ET for one hour. Every class will be recorded and uploaded for replay within 48 hours, you will also have access to your teacher and peers via our private online community. That means that, even if this time doesn't work for your schedule, you can still take part and benefit from this teaching.
The cost for this class is a one time payment of $150, that's just $25 per class.
Meditation is one of the most important and emphasized practices in yoga and it is thoroughly defined and described in many yoga texts. The yoga perspective on meditation is particularly helpful in understanding a broad range of meditation practices.
Whether you're brand new to the concept of meditation or are a seasoned yoga teacher, this class will give you a grounding in basic principles that are sure to deepen your practice.
Check out our other classes, launching the same week, to see if there's another topic that would benefit your journey right now. What is Āyurveda and Bringing the Sūtras to Life are both classes that would be wonderful complement to this course if you are just beginning to explore this world.
*Note, we require a minimum of 5 students for this course to launch. While we don't expect this to be an issue, if we have less than 5 we may cancel this course and issue a full refund.
Frequently Asked Questions
Are there any prerequisites to take this class?
Nope! Everyone is welcome, whether you have never meditated before or already meditate regularly, everyone will benefit.
Do I need to buy anything to participate, books or food?
No additional materials are required to participate. Your teacher will recommend reading should you want to go deeper.
Can I take other classes in the Spring Semester?
Absolutely! We've designed the schedule so that none of our class times overlap.
What if I can't attend every class?
Not a problem. They will all be recorded and available to watch later.
How long do I have to complete the class?
Classes will occur weekly for 6 weeks. We know life happens so we will give you another 4 weeks to rewatch all of the videos etc before we close down the virtual classroom. This gives you a total of 10 weeks to complete the class.
Will there be homework?
Not homework, but there will be assignments. We believe in experiential learning, meaning you must apply it in your life, experience it, to truly integrate our teachings. During each class you will be given an experiential assignment to help you fully explore the teaching.