DEFINING YOUR YOGA BUSINESS
with Julie Bates MacGillis
Once you become a Yoga Teacher your faced with the scary reality - if you want clients, then you now have to be able to tell people what you do!
Talking about your business can feel weird at first, finding clients can feel a lot like sales. Concepts like marketing, branding and sales can feel antithetical to Yoga. Communication is often an intimidating part of creating and running our own business. You get stuck, intimidated, or overwhelmed at the thought of writing for your business, whether it be your bio, website, or figuring out your unique "brand." This is NOT why you got into yoga!
To communicate successfully about your business – whether in person, on a website, or in printed fliers, business cards, or other materials, you need a clear vision of what you want to say. Who are you? What do you offer? Who are your dream clients and students—who are you trying to serve? Why is your work needed in the world? What is special or unique about you?
In this class we will engage in weekly writing exercises to help you clarify and articulate your vision for your work as we explore together how powerful our voices can be when we approach marketing, branding, and communications from a place of clarity, authenticity, joy, and purpose, rather than traditional sales techniques and slogans.
Your Teacher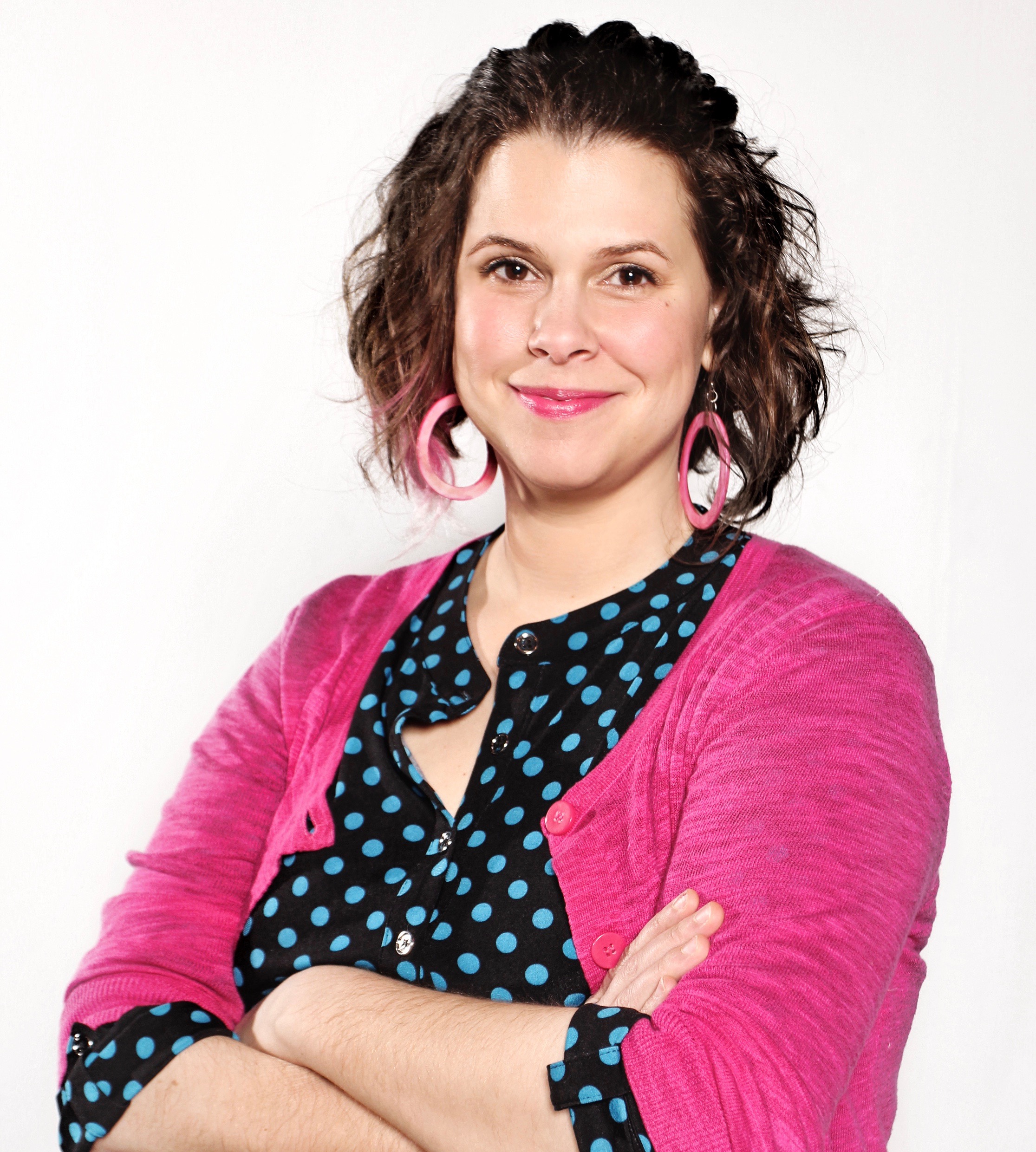 Julie Bates MacGillis is a biracial yoga teacher and business consultant with a passion for healing and community. Over the past 15+ years she has earned respect for her design and facilitation of powerful programs and initiatives that advance equity and inclusion through values- based design.
A lifelong seeker, Julie came to yoga in 2008 and experienced a profound journey of healing in her relationship with her body, her sense of self, her relationships with others, and her joy.
In 2016, Julie completed her 230-hr yoga teacher certification with the Yoga Center of Minneapolis and became a registered yoga instructor with Yoga Alliance. Currently, Julie is studying to become a Yoga Therapist and is the owner and founder of Jyoti Wellness Yoga Therapy.
In this class we will be focused on capturing your business's message in writing, once you have it documented you will find yourself more confident when speaking about it and communicating in general.
While there is no writing experience necessary, we WILL be doing writing exercises in each class – so come ready to write! In fact, you want to be prepared to write for 30-60 minutes each week between classes as well.
Each class will be a mixture of lecture, discussion, and writing and we will cover the following topics:
Clarifying Your Vision
Understanding Success
Identifying your Dream Clients
Diversity, Inclusivity, and Welcome
Finding Your Voice
Writing a Bio
Writing About Your Services
This class will begin on Sunday, September 29th and run for 7 weeks, meeting live, online every Sunday at 9am PT / 11am CT / 12pm ET for one hour. Every class will be recorded and uploaded for replay within 48 hours, you will also have access to your teacher and peers via our private online community. That means that, even if this time doesn't work for your schedule, you can still take part and benefit from this teaching.
The cost for this class is a one time payment of $150, that's less than $20 per class.
Check out our other classes, launching the same week, to see if there's another topic that would benefit your journey right now. The Art of Helping and Āsana Course Planning Fundamentals would both be a wonderful complement to this course if you are just beginning to explore this world.
While this one does not, many of our classes qualify for Yoga Alliance CEs.
*Note, we require a minimum of 5 students for this class to launch. While we don't expect this to be an issue, if we have less than 5 we may cancel this class, if we do, we will of course issue a full refund.
Explore other classes in this semester
Frequently Asked Questions
Are there any prerequisites to take this class?
Only a willingness to be curious and write about yourself.
I haven't completed my certification yet, will this class be over my head?
Not at all! This class is for anyone who is planning to offer Yoga Teacher or Yoga Therapist services in the near future and is wanting to communicate effectively about those plans.
Do I need to buy anything to participate?
No additional materials are required to participate.
Can I take other classes in the Semester?
Absolutely! We've designed the schedule so that none of our class times overlap.
What if I can't attend every class?
Not a problem. They will all be recorded and available to watch later.
How long do I have to complete the class?
Classes will occur weekly for 7 weeks. We know life happens so we will give you another 5 weeks to rewatch all of the videos etc before we close down the virtual classroom. This gives you a total of 12 weeks to complete the class.
Will there be homework?
Yes, you should plan to spend 30-60 minutes each week between class working on writing and journaling assignments.
Does this class qualify for Continuing Education Credits?
Many of our classes do, however this one does not.