YOGA, EATING & YOU
with Robyn Love
All of us have a relationship to food – your life depends on it.
Yet for many, this relationship has skewed away from nourishment or satisfying physical hunger and become something else. Whether your tendency is to overeat or under-eat, when you look closely at this behavior, you can discover deep patterns that are intimately connected to your emotions and your sense of yourself.
Often people find themselves eating out of a feeling of boredom or as a way of finding comfort in stressful situations - food becomes a reward after a difficult day. Sometimes you don't even realize that you have been eating all day long because reaching for that snack has become second nature. Other people use not eating as a way of feeling more in control during times of stress or feeling insecure. The subsequent feeling of lightness and perceived power is addictive in its own way. Making meaningful change to these patterns is some of the most challenging work that you can take up. Fortunately for us, yoga has a lot to offer!
Yoga is a science of intentionally engineered experiences. In this class we will use Yoga, specifically the text of Patañjali's Yogasūtra, to explore your relationship to food, hunger and nourishment.
This class is designed to help untangle all of the thinking and behaviors, reconnecting you to your body's innate wisdom of knowing when you are hungry and when you are satisfied. We are going to deep, get vulnerable with ourselves and each other, and truly explore our relationship to eating. Over the course of eight weeks, you will explore hunger and how it manifests; how your emotions and thinking are connected to your cravings; what it means to be nourished, the role of comfort in your life; what a system in balance feels like, and more.
For those who are registered with Yoga Alliance, this class qualifies for 10 Continuing Education credits. If you are NAMA certified and interested in taking this class for PACE credits, please contact us for more information.
Your Teacher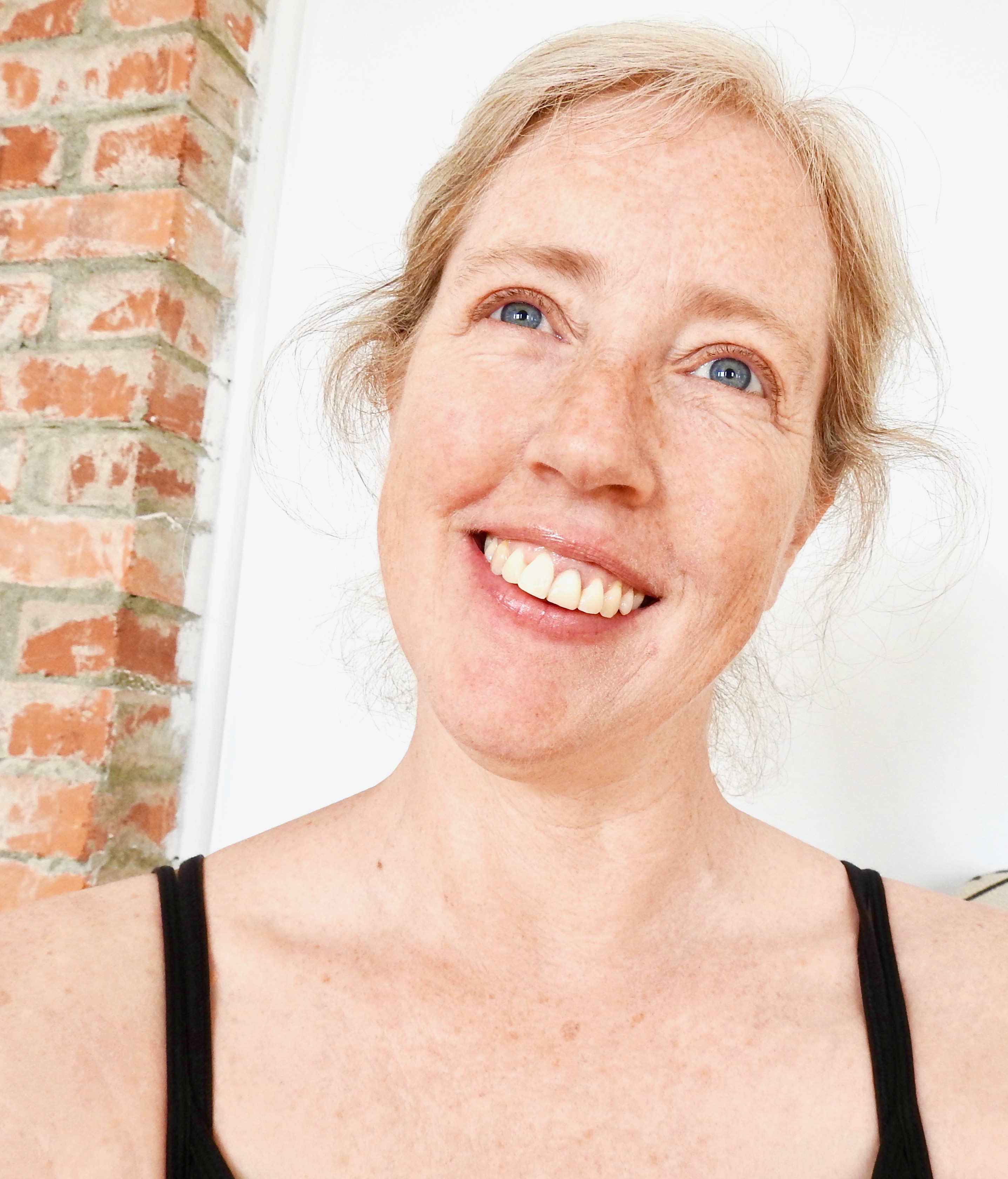 Robyn Love, C-IAYT, E-RYT 500, has been studying yoga for over 20 years. She started her training in the Viniyoga tradition with Guta Hedewig in New York City in 2008. Through those trainings, she met Chase Bossart and Dolphi Wertenbaker, eventually training with them to certify as a Yoga Therapist in 2017. Robyn also is a long-time formal student in the Mountains and Rivers Order of Zen Buddhism. These two practices have informed Robyn's teaching style, which is light and playful while also asking her students to dig deep.
As someone who has negotiated disordered eating for her whole adult life, it has been through the lens of the Yogasūtra that Robyn has been able to understand the power and persistence of her habits and thoughts about food and eating. So much so that she enjoys teaching others these same concepts.
After over 30 years in New York City, Robyn now lives on the west coast of Newfoundland in Canada, where she teaches Yoga, leads teacher trainings and makes art. She homeschooled her two children (now adults) – an experience that convinced her that lifelong learning is not just possible for all people but our birthright. Teaching with Yoga Well is part of sharing that conviction!
You are neither too fat, too thin or too anything for this work. This class will be a judgement-free zone. We will not be counting calories, creating goal weights or prescribing a list of do's and don'ts. Rather, this class is about reconnecting to the embodied experience of being human, a human who needs to eat and be nourished, and who wishes to be able to move through the world with inner and outer ease.
Each class will include a yoga practice consisting of movement, conscious breathing, and visualization. You will have direct experiences with food and eating and, using the Yogasūtra
as your guide, you will explore your particular behavioral patterning around eating. During this class we'll touch on things like:
Recognizing and understanding our experience of hunger
Exploring the relationship between nourishment and comfort
Getting to know your patterns around eating
Tuning into your self-talk about food and eating – just how believable is it?
How movement, breathing and meditation can assist you in creating a healthy relationship to food
While this class is open to all, including those with little or no previous yoga experience, the one prerequisite is a willingness to be curious and honest about our current relationship to food.
This class will begin on Sunday, September 29th and run for 8 weeks, meeting live, online every Sunday at 3pm PT / 6pm ET / 7:30pm NT for one hour. Every class will be recorded and uploaded for replay within 48 hours, you will also have access to your teacher and peers via our private online community. That means that, even if this time doesn't work for your schedule, you can still take part and benefit from this teaching.
Each class will begin with a 30 minute physical yoga (āsana) practice and finish with 30 minutes of lecture and discussion. Students should watch class in comfortable clothes in a space where they can move freely and participate fully.
The cost for this class is a one time payment of $150, that's less than $20 per class.
Check out our other classes, launching the same week, to see if there's another topic that would benefit your journey right now. Āyurvedic Cooking Basics and Āyurveda Fall Self Care would both be a wonderful complement to this course if you are just beginning to explore this world.
*Note, we require a minimum of 5 students for this class to launch. While we don't expect this to be an issue, if we have less than 5 we may cancel this class, if we do, we will of course issue a full refund.
Explore other classes in this semester
Frequently Asked Questions
Are there any prerequisites to take this class?
Only a willingness to be curious and explore your own life.
If I haven't studied Yoga much, will this class be over my head?
Not at all! This is truly a class for those new to Yoga as a lifestyle, or those just beginning to explore Patañjali's Yogasūtra.
Do I need to buy anything to participate?
Once you enroll you will receive a short list of food items to buy (many homes already have them in their kitchen) to be used in some assignments. That's it!
Can I take other classes in the Semester?
Absolutely! We've designed the schedule so that none of our class times overlap.
What if I can't attend every class?
Not a problem. They will all be recorded and available to watch later.
How long do I have to complete the class?
Classes will occur weekly for 8 weeks. We know life happens so we will give you another 4 weeks to rewatch all of the videos etc before we close down the virtual classroom. This gives you a total of 12 weeks to complete the class.
Will there be homework?
Not homework, but there will be assignments. We believe in experiential learning, meaning you must apply it in your life, experience it, to truly integrate our teachings. During each class you will be given an experiential assignment to help you fully explore the teaching.
Does this class qualify for Continuing Education Credits?
It does! It qualifies for Yoga Alliance CEs. We'll be in touch at the end of class with information on how to submit for them. If you're NAMA Certified and interested in PACE Credits, please contact us before enrolling.