Healing Through Yoga
with Dr. Marcel Allbritton
Exploring the process of Healing from the Perspective of Yoga and Yoga Therapy.



The strengths of Yoga make it very effective in supporting healing when curing is not possible. This course will give an overview of the psychology of healing from the perspective of Yoga Therapy and Classical Yoga (Yogasūtras).
Healing is actually a process, it doesn't happen overnight or suddenly. We will discuss what the process of healing looks like, how to identify the steps in the process and what is essential in supporting it.
In the process of healing, shifting our assumptions and perspectives allows for seeing more of what is happening. In this course we'll investigate where assumptions are commonly made as well as methods for noticing where a new or different perspective is available.
This class is designed for Yoga Practitioners as well as Yoga Teachers, Yoga Therapists and Health Professionals. You need not be a professional, it is recommended that students have a minimum of approximately 6 months experience working daily with a personal yoga practice.
Your Teacher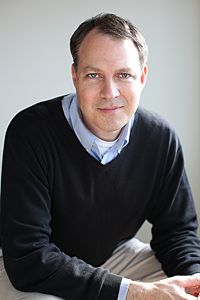 Marcel Allbritton, PhD., C-IAYT is a Yoga Therapist, Yoga Teacher, and Yoga Mentor.
For 15 years Marcel has been intensively focused on Yoga and Yoga Therapy. His primary focus has been on understanding the process of healing and how to best support healing.
Marcel is a Yoga Therapist and Yoga Teacher with over 3000 hours of training in Yoga and Yoga Therapy, 500 clinical internship hours, and 10 years experience as a practicing Yoga Therapist. He has also completed two 350 hour internships at the Krishnamacharya Clinic in Chennai, India. Marcel has been a primary student of Chase Bossart since 2006.
While people's experiences with healing are different, the process of healing is similar across individuals. Working with healing is experiential rather than informational, understanding it involves the integration of a handful of principles though practice and application. Some of the specific topics we will cover include:
Discover how to support your own healing more deeply.
"Connect the dots" in terms of how and why healing works.
Get introduced to a framework and vocabulary for working with healing that applies with any context or approach.
Get deep insights into how and why Yoga supports healing.
Practice seeing in a new way that allows you to understand more of what is happening with healing.
See how all your knowledge of Yoga fits together to help you understand how to support healing.
This class will begin on April 23, 2019 and run for 6 weeks, meeting live, online every Tuesday at 5:30pm PT / 8:30pm ET for one hour. Every class will be recorded and uploaded for replay within 48 hours, you will also have access to your teacher and peers via our private online community. That means that, even if this time doesn't work for your schedule, you can still take part and benefit from this teaching. You will keep your access to the recorded classes for 4 weeks after class ends, giving you a total of 10 weeks to complete the class.
The cost for this class is a one-time payment of $150; that's just $25 per class.
Check out our other classes, launching the same week, to see if there's another topic that would benefit your journey right now. What is Āyurveda or the Psycho-Physiology of Breathing would be wonderful complement to this course.
*Note, we require a minimum of 5 students for this class to launch. While we don't expect this to be an issue, if we have less than 5 we may cancel this class, if we do, we will of course issue a full refund
Frequently Asked Questions
Are there any prerequisites to take this class?
Nope! Everyone is welcome, however since we will be learning about Healing from the perspective of Yoga, it is recommended that students have a minimum of approximately 6 months experience working daily with a personal yoga practice.
Do I need to buy anything to participate, books or food?
No additional materials are required to participate.
Can I take other classes in the Spring Semester?
Absolutely! We've designed the schedule so that none of our class times overlap.
What if I can't attend every class?
Not a problem. They will all be recorded and available to watch later.
How long do I have to complete the class?
Classes will occur weekly for 6 weeks. We know life happens so we will give you another 4 weeks to rewatch all of the videos etc before we close down the virtual classroom. This gives you a total of 10 weeks to complete the class.
Will there be homework?
Not homework, but there will be assignments. We believe in experiential learning, meaning you must apply it in your life, experience it, to truly integrate our teachings. During each class you will be given an experiential assignment to help you fully explore the teaching.
If I'm not a Yoga Teacher or Yoga Therapist will this class be over my head?
Not at all! We will be discussing foundational healing principles, so long as you have familiarity with yoga and an interest in healing, you'll fit right in.